November 09, 2018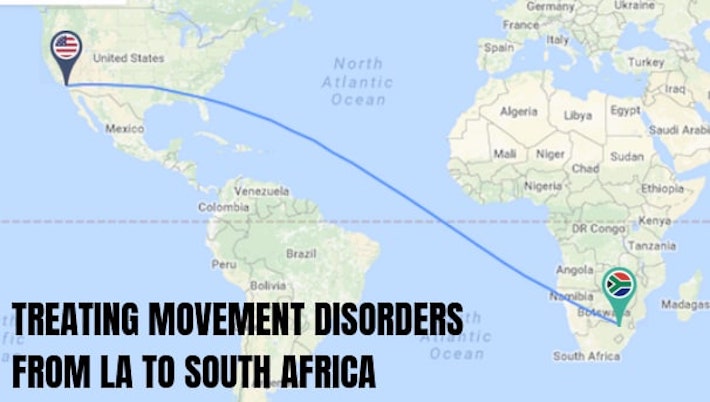 HELP TREATMENT OF BRAIN DISORDERS IN AFRICA BY CONTRIBUTING TO SPECIALIZED TRAINING OF SOUTH AFRICAN NEUROLOGISTS AT UCLA
Donovan Neale-May
Neurological disorders are now the leading source of disability globally. Among neurological disorders examined in the Global Burden of Disease, Injuries, and Risk Factors Study (GBD), Parkinson's disease was the fastest growing in prevalence, disability, and deaths. In that study, the overall number of people affected by the disease was estimated to have more than doubled globally from 1990 to 2015.
In 2016, 6.1 million individuals worldwide had Parkinson's disease, and in South Africa, around three percent of the population (50 million) suffers from the disease. In addition, thousands more are suffering from neurological diseases like Multiple Sclerosis (MS), taxing the capabilities of a limited number of specialists in that country.
Around the world, there is a critical shortage of trained medical providers in low-income areas. Specialized neurological care is even harder to come by. Rural South Africa (RSA) is just one example of this urgent issue. According to the World Health Organization (WHO), there is on average only one neurologist available for every 100,000 South African citizens. Fewer medical providers translates to shorter life spans and unequal standards of living, directly proportionate to income.
While there are only 100 neurologists in all of South Africa, there are 16,000 neuro-specialists in the United States. And neurologists in the United States have significantly more access to new alternative, research-based approaches, methodologies, technologies and therapeutics.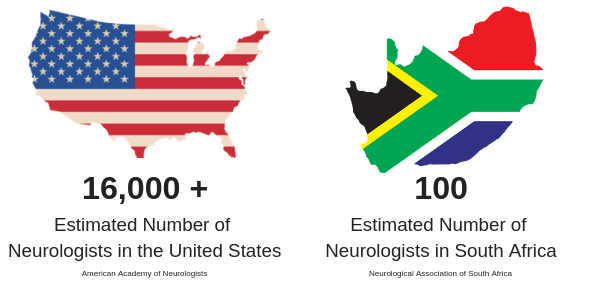 In an effort to bring quality neuro care and treatment to disadvantaged populations in South Africa, UCLA's Center for World Health, with the support of the South African Consulate in Los Angeles, founded the Brenda Lucille Miller UCLA South African Education Fund. This provides funding for recently qualified South African neurologists or physicians seeking to specialize in Neurology to spend time at UCLA to engage in clinical studies.
UCLA GHERP aims to close the gap in professional training in South Africa and help highly qualified practitioners address the needs of under-served communities in the country. This program is donation-based and training is provided at no cost to participants. Donations are crucial. The goal is to raise $20,000 by December 31st in order to maintain the program and fund professional development of young neurologists.
Two physicians have already completed the observership program and are making an impact on their patients back in South Africa. With public support, UCLA will train two more South African Neurologists in the 2019 class and help scale the endeavor through greater knowledge transfer.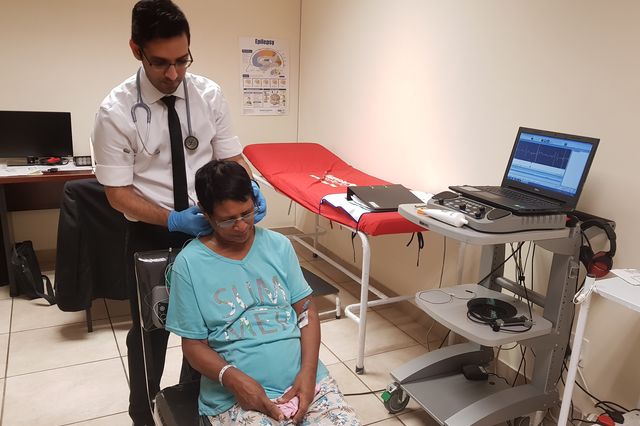 LEARN MORE ABOUT THE PROGRAM HERE
Donations to the Brenda Lucille Miller UCLA South African Education Fund is an investment in the future of Neurology. Your gifts, when combined with other advocates, will bring early career physicians to Los Angeles for two months to engage in post-doctoral studies. Working closely with UCLA faculty, participants will receive specialized neuroscience training in surgical, hospital, and outpatient settings, with the goal of applying this knowledge and skill set to improve the diagnosis, treatment, and management of neurologic diseases in South Africa.