December 07, 2015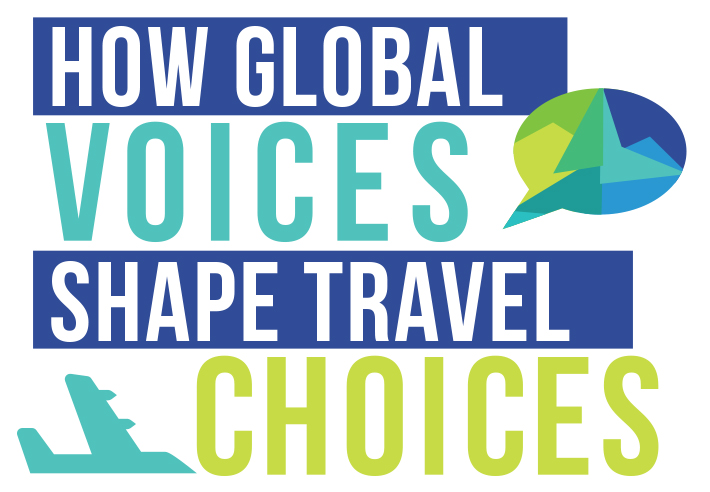 Africa's Private Sector Needs to Drive Response to Tourism Decline Over Destination Safety Fears
Rowan Philp
Africa's tourism industry is struggling to address a sharp drop in foreign leisure travel this year with fragmented, private sector-driven strategies that are doing little to counter foreign visitor concerns about terrorism, crime, conflict and disease.
However, the African Travel & Tourism Association has revealed to the Chief Marketing Officer (CMO) Council that a unified crisis management initiative will be launched next year so that Africa can finally respond to news events with a unified voice while advance bookings among affluent travelers suggest a rebound for Africa in 2016.
Despite tourism figures rising globally—even for the Middle East—international arrivals in Africa dropped 6 percent this year, including 5 percent for sub-Saharan Africa, according to the World Tourism Organization.
A new global survey by the CMO Council's GeoBranding Center and AIG Travel, entitled "How Global Voices Shape Travel Choices," shows that despite strong word-of-mouth support and lower concerns about costs and long flights, half of the potential travelers to Africa are simply avoiding the continent due to fears of personal safety, violence and diseases like Ebola.
The research shows that one in four travelers changed or canceled their vacation plans in the past year over safety concerns, and Africa has suffered most—with security worries overwhelming traditional reasons to go.
Experts say innovative messaging from countries like the UAE—ranked 1st for marketing by the "Travel & Tourism Competitiveness Report 2015"—and consumer-friendly flight experiences from airlines like Emirates, Etihad and Qatar have helped insulate some traditional tourism destinations in the Middle East from the impact of news about conflict.
However, except for new expansions by Ethiopian Airlines (such as the successful "I love Kenya" campaign and other interventions by South African Tourism), African destinations have had little state support in countering the barrage of bad news spread via a growing number of news sources and social media channels.
Qualitative interviews with leading travel industry leaders to Africa, conducted by the CMO Council's GeoBranding Center, reveal that the private sector has largely picked up the burden of branding African countries as state tourism budgets dry up and many governments remain unresponsive to regional incidents that accent travel risks, threats and volatility.
Many of these sources report that booking lead times for African leisure travelers have plunged from six months to as little as 90 days, with tourists unwilling to bet on stability within African destinations months in advance.
Teresa Sullivan, a member of the 31-member Safari Professionals Association in the U.S., said that after a soft year in 2015, advance bookings had already shown a robust rebound for 2016, particularly among up-market American travelers and for Southern African destinations.
In the absence of strong destination marketing by many countries, Sullivan said her company, Mango African Safaris, was recapturing a growing interest through active social media engagement with those known to love Arica. Engagements with the highest impact have included targeted content updates on the latest litter of cubs to the iconic Botswana leopard "Legadema" and YouTube clips on rhino births, leading tourists to desire to travel to Africa because they know their spending will help conservation.
Nigel Vere Nicoll, CEO of Africa Travel & Tourism and a member of the United Nations Tourism Emergency Response Network, says the "Global Voices" report confirmed the trends witnessed among ATTA's 600 members.
"This has been a devastating year for African tourism," Vere Nicoll says. "Many of our members saw a 30 percent drop-off, so we believe the impact has been far more severe than what the WTO has reported. This "Global Voices" report clearly shows where the challenges and opportunities lie."
Nicoll notes that the terrible terrorist incident this month in Paris has likely altered the dynamics globally.
"Trip operators in Africa would never wish to profit from horrific incidents like that or what we saw [with the bombed Russian airliner] in Sharm el-Sheikh," he says. "But Africa can and should make the point strongly that terrorism is a truly global and common threat; Africa is no more dangerous for travelers than any other place.
"The U.K. is the largest source market for most African destinations, and after Britons suffered so badly in the 2008 economic recession, African countries panicked a little and looked to the BRIC countries. After Ebola, Africa has looked back to the U.K. once again."
Nicoll says perceptions of the Ebola crisis—which was, in fact, restricted to a handful of West African countries—was both devastating and poorly managed.
"I was very interested to see that high figure (in the CMO Council report) for Ebola and health concerns because we have certainly found Ebola to be a nightmare for operators— the kind of effect the global industry has not seen since SARS in 2003," he says. "The industry handled the Ebola crisis very badly—it should have responded with a unified voice; we should have been the first to respond on CNN. Unfortunately, African tourism boards are underfunded, and most are never allowed to say anything during crises, so we need a private sector response, and we are starting with a new crisis management structure."
Nicoll adds that he has received broad support for the crisis center and that he expects it to be established in 2016. "Africa has the best tourism product in the world, and for more reasons than people may think. For instance, we know of nowhere else in the world where you can get an unbelievably good meal with wine for such a low cost as you can in South Africa; it is untouchable," he says.
Echoing many recommendations issued by CMO Council founder Donovan Neale-May, Nicoll said the industry turn-around strategy would need to include some or all of the following:
Active marketing and tour package co-operation between neighboring countries, including common visa schemes (such as those that Kenya, Uganda and Rwanda have recently set up)
A system for rapid, unified messaging to global media outlets during safety-related crises to complement strong, credible media campaigns on safety facts. "When there is any major issue affecting tourism in Britain, the Association of British Travel Agents is on CNN within five minutes, and the media knows exactly who to call—Africa needs the same messaging agility," he says.
Better use of the unusually high satisfaction rates of returning African visitors, as reflected in the "Global Voices" report, via engagement and incentives to grow interest
A marketing expansion from the almost-exclusive focus on the top end of the market to include middle-class travelers, including aggressive pricing structures and off-season deals
An urgent elevation in the status and budgets of state tourism ministries to reflect their primary importance to African economies. Nicoll comments, "African Tourism Ministers are invariably junior Cabinet members, with little access to finance ministers. For instance, South Africa's tourism minister has been brilliant, but he has a heck of a time getting anything funded or passed."
Leveraging expanded air routes by players like Ethiopian Airlines, which is setting up a new hub in Southern Africa
An immediate end to the new travel restrictions imposed in South Africa, which include new visa demands for travelers from China and India and require birth certificates and letters of authorization for all people under age 18. Nicoll says, "This has cost South Africa millions upon millions [of dollars] and numerous jobs—possibly a worse impact than the Ebola fears for that country."
David Frost, CEO of the Southern Africa Tourism Services Association, says South Africa's new travel restrictions caused a 44-percent drop in travelers under 18 arriving by plane to South Africa during its recent winter season. SATSA has strongly opposed the measures, and there are signs of some restrictions being reversed.
However, Frost says a major initiative is underway in which the travel industry would play a direct role in combatting illegal poaching and promoting nature conservation—a project which he says is backed by a global business figure and will be announced during the summer.
"Eighty-five percent of our visitors come to see wildlife; it is, therefore, our responsibility to ensure the Big 5 do not become the Big 4 and to impress upon every visitor that, by their sheer presence in Southern Africa, they are directly helping in the fight to conserve our natural heritage. We are going to intervene, at scale, in a project which will achieve the critical buy-in of communities which border on our parks," he says.
Experts say the parallel challenge for Africa is to improve its product, pricing and competitiveness as safety fears are combatted. According to the "Travel & Tourism Competitiveness Report 2015," South Africa led Africa with a ranking of 48, followed by Seychelles and Mauritius in the mid-50s, Morocco at 62, Namibia at 70 and Kenya at 78.
While it ranked at a low 119 for security, South Africa was ranked high for its natural (22) and cultural (20) resources and very high (15) for its positive business environment. However, the authors warned that new travel restrictions could severely impact South Africa's competitiveness in the future.
And despite its great price competitiveness—14th best for tourists in the world—and its relative safety, the report lamented the fact that Botswana was ranked only at 88 as a tourist destination due to poor transport infrastructure and despite the prevalence of rich cultural resources. The report suggests that Botswana could make swift strides in its competitiveness through targeted interventions and good branding.
Rumit Mehta—CEO of Immersion Journeys, based in New York—says established East African destinations have taken a major hit this year. However, Mehta says progressive visa agreements and positive messaging—including President Barack Obama's visit this year and the "I Love Kenya" campaign—have helped to trigger a minor rebound for Kenya following the devastating impact of media coverage of a series of terrorist attacks.
"There is interest in Kenya again; there has been an uptick in bookings recent months," he says. Still, Mehta says the private sector is carrying the load on marketing. "The burden of marketing African destinations has fallen squarely on the private sector. African tourism authorities have never had enough funding, and they are in further decline. Our campaigns have won awards, but how are we to sell an entire country?"
However, Mehta says one or two boards are still leveraging small grants to great effect. "South African Tourism has a very good model. We, as operators, can submit an idea and apply for a grant annually. The amount of money is very small, but it puts us on the same page and can make a real difference." Immersion Journeys won a small grant to market Cape Town experiences directly to US cycling and wine enthusiasts, and after supplementing their own capital, the company was able to give 2,000 cyclists a compelling reason to visit.
Mehta notes some western entrepreneurs are betting on a major rebound by investing in new luxury eco-lodges in places like Ghana. He says there is also a fast-growing market of affluent African travelers for luxury lodges, a market seen to be far less skittish about travel in response to negative news headlines.
Many operators complain that western governments tend to issue travel warnings on African countries, which are described as sweeping; irresponsible and over-cautious. The "Global Voices" report makes clear why travel advisories are so critical, with 55 percent of respondents saying that government advisories are their most trusted sources of information on travel safety, well ahead of advice from friends and family. Only a small number trust the advice of travel industry professionals, such as airlines.
According to a report produced for the World Economic Forum this year—titled "How to Re-Emerge as a Tourism Destination After a Period of Political Instability"—emerging economies (which generally run a higher risk of political unrest or public safety threats) are expected to account for 57 percent of all tourist arrivals by 2030.
The authors wrote that successful tourism strategies for combatting negative news have included:
Pre-emptive planning for crisis management. It states that London suffered no tourism losses following the 2005 terrorist bombings because tourism authorities had established relationships and practiced agreed-upon procedures in case of a terrorist attack. By contrast, it says Bali suffered a slow and laborious recovery after the 2002 bombings due to a lack of an existing plan.
Perception management, with strong media pushback where foreign media has exaggerated risks
Aggressive pricing and discounting. It states that Bali hotels were successful by slashing prices by 37 percent while Greece responded to its protests by waiving airline levies and halving VAT on tourist accommodation. In Thailand, to encourage tourism following the country's 2014 military coup, the Thailand Authority for Tourism organized the Amazing Thailand Grand Sale, with discounts for tourists in more than 15,000 shopping malls, department stores and restaurants.
Government policy. On the supply side, the government of Macedonia offered subsidies to air carriers willing to introduce new destinations for passengers. Those carriers received €40,000 for each new destination, and the government paid seven to nine euros for each ticket purchased on these new flights. As a result, flights by low-cost carriers nearly doubled in 2014.
The report warned that a drop-off in tourists following negative news events could lead to a cycle in which funds are re-prioritized in the down times, which could lead to decreased readiness of a country as a tourism destination and a further reduction in its appeal to tourists.
Echoing the findings of the "Global Voices" study—in which 60 percent of travelers say they will avoid even stable countries if a neighbor is in turmoil—they note that, for instance, "Tourism in the Maldives is impacted by political unrest in Sri Lanka…However, there can be a positive impact on neighboring destinations that are seen as unstable. For example, as political unrest affected other parts of the Middle East, tourism grew strongly in Qatar (up 8 percent from 2010 to 2011) and the UAE (up 9 percent).

Rowan Philp is a multiple award-winning writer, news editor, journalism coach and foreign correspondent, who has covered conflict, business, public health, science, news events and foreign policy from 27 countries. Previously, he was the Chief Reporter for Africa's leading newspaper - the Sunday Times (South Africa) - for most of the past decade; a period book-ended by fellowship stints at the Washington Post and at Harvard/ MIT.