January 18, 2018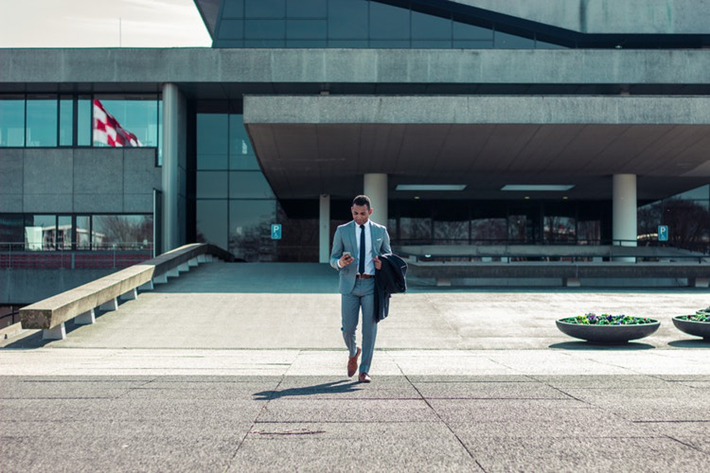 The Benefits of Studying in America for Young Entrepreneurs
Jackie Edwards
For South African entrepreneurs and innovators, there is extreme value in experience. Traveling globally to witness the ways that other businesses partner with one another and network can lead to many new ideas. Especially for young entrepreneurs wanting to create a business that optimizes South Africa's technologies and talent, it can be invaluable to gain global experience and witness business best practices at work.
Many students interested in finance, marketing, economics or other business-related topics oftentimes enroll in a study abroad program or a graduate program in America. In order to advance brands in South Africa, students can first enroll in an American program that gives them the opportunity to learn unique and effective entrepreneurial techniques that will lead to success. With nearly 40,000 African students per year choosing to study in the US or UK, America is an extremely popular destination as a result of all of the benefits it provides to young innovators.
Excellent Academic Programs
One of the well-known advantages of studying at an American university in any capacity is the excellent academics on offer. According to Business Insider, America boasts an impressive amount of colleges with specific entrepreneurial programs, which are all designed to support students in developing concrete ways to reach their goals. With so much educational diversity, the US can help African students decide the path they want to take and specify the details of this path accordingly.
Furthermore, receiving a high-quality education will allow African students to receive a wealth of knowledge about international marketing tactics and strategies for business growth that can be implemented back home—or wherever their business plans may take them. While studying in the US can be costly, the opportunities for networking and the wealth of information will pay off in the long term for entrepreneurs. Plus, there are many opportunities for student loans in cities where student debt is mounting.
Living Abroad Makes for Better Entrepreneurs
Besides receiving a top-notch education in America, students from Africa will also become better, more creative entrepreneurs by living abroad. The Harvard Business Review claims that people who have international experience or identify with other cultures are better problem solvers and embody more creative energy. Both of these qualities are building blocks for any great entrepreneur.
Additionally, traveling and living in a country like America can give students the ability to see things from the perspective of their own culture and of the culture in the US. Having this diversified point of view can lead to professional success, as it will encourage a sophisticated, developed manner of thinking.
So, whether or not you decide to take the plunge and study in the US, there are numerous benefits to doing so that may make your transition to becoming a successful African entrepreneur a more seamless, successful endeavor.
Now working as a writer, Jackie started her career in foreign aid work, traveling through Africa and witnessing what life is like for people who are less fortunate, but after becoming a mom refocused and decided to spend more time with her family. When she's not writing, she volunteers for a number of local mental health charities and also has a menagerie of pets to look after.