February 13, 2018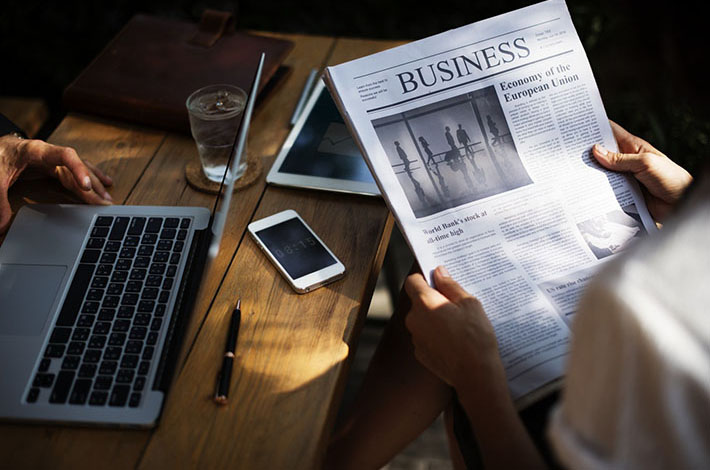 How Entrepreneurs Can Reduce Currency Risk
Jackie Edwards
Currency is the core of business, and at the same time, it can also bring serious risk. For entrepreneurs in South Africa, a small business or startup can be affected by both local and worldwide influences in terms of managing currency. But while the risk it is always there, sometimes entrepreneurs do not realize the risk until it's too late.
It is therefore crucial for entrepreneurs to make sure that their business model acknowledges and adapts to the changes in the economy. Determining a plan for currency risk management is a central factor in any successful business plan. By learning ways to reduce your company's currency risk, you can increase profitability and avoid economy instability by withstanding the fluctuating global economy.
Matching Your Costs and Revenues
If you are looking to extend your company beyond South Africa, having to exchange your currencies in foreign markets puts you at a serious risk for financial loss. The main source of foreign exchange risk is incurring and earning revenue and costs in various currencies. In order to immediately reduce this risk, entrepreneurs should change their practices so these varying currencies no longer exist.
Oftentimes, young entrepreneurs studying in America or other foreign cities will feel the need to do business across multiple foreign markets, but this isn't always the safest method for currency exchange. Instead, it is much less risky to conduct all facets of business in the same currency so that costs and revenue have a common denominator. To reduce or remove any exchange rate risk, businesses should strive to have a better balance by working mostly within the same currency.
Hedge Your Exposure
In searching for a method to reduce your exchange rate risk, you may want to consider hedging your exposure by using derivatives. This way, you can continue to do business both in South Africa and internationally while being more aware of your currencies. Even if you are not familiar with trading, there are simple, successful business strategies for implementing financial derivatives you can utilize.
For instance, if you have a major expense that you have to pay in a foreign currency coming due and you've budgeted for it, a change in the exchange rate may end up costing you more than your budgeted amount. However, implementing a "forward" contract can allow you to lock the day's exchange rate, guaranteeing that the amount you pay will be based on the locked rate, even if the exchange rate ends up increasing in the time between the lock and the day you make the payment.
Entrepreneurs can also use derivatives to manage more complex situations in a way that can reduce one's currency risk. But as all investors know, you should always understand what you are investing in fully. In some extreme currency movement scenarios, derivative strategies may actually end up increasing currencies, so be aware when making your financial transactions.
Utilize Your Customers
This method is perhaps the simplest to understand: if your currency exchange increases your cost of goods, raise your prices to match the spike and let your customers pay the difference. In this case, your profit margin will always be maintained. For entrepreneurs who haven't implemented other measures of reducing currency risk and who still want their business to flourish, this may be the only way to stay profitable.
However, while this is simple, it may not always be the most efficient or successful method. It goes without saying that most of your customers will not be pleased with increase prices, and it also may cause your product or service to be uncompetitive. In the end, you could end up losing customers who are not looking to only buy from you when your currency is in your favor.
When conducting business in international currency markets, entrepreneurs must realize that exchange rates can have a profound impact and should therefore take the proper steps to reduce currency risk immediately.
Now working as a writer, Jackie started her career in foreign aid work, traveling through Africa and witnessing what life is like for people who are less fortunate, but after becoming a mom refocused and decided to spend more time with her family. When she's not writing, she volunteers for a number of local mental health charities and also has a menagerie of pets to look after.