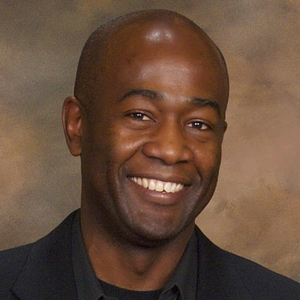 CROWDSOURCED SOLUTION EMERGES FOR GREY GOODS BRAND SAFETY THREAT
Recent research by the Chief Marketing Officer (CMO) Council and others have confirmed the significant brand threat posed by negative content in the digital space.
However, a growing threat in the physical space directly threatens brand reputation, revenues and customer safety: the growing mass and diversity of counterfeit goods on the shelves.
From electronics and toys to food and auto-parts, counterfeiters and copyright pirates are estimated to rob $1.4 trillion from branded manufacturers in a scam industry that has proven notoriously difficult, and expensive, to police.
The phenomenon comprised military procurement, with a recent survey of the Canadian military has shown deep penetration by unreliable counterfeit goods.
One Silicon Valley-based start-up – with key roots in Southern Africa – is leveraging crowdsourcing as a part of a highly innovative solution to affordably identify grey goods at scale, and remove them from shelves.
AllVirtuous, an on-demand investigative platform, harnesses software and crowdsourced field investigators to root out bad goods, to help multinationals flag suspicious activities in their supply chain and develop strategies based on an innovative vulnerability score.
Its pioneering supply chain surveillance model provides a new weapon to counter the loss of government tax revenue, company revenue and job losses while addressing a critical cost pain point for global brands.
Enoch Hwande, founder and CEO of AllVirtuous, has a unique perspective on the challenge. He spent most of his career in Southern African markets deeply penetrated by grey goods, and having founded a leading ad agency in Zimbabwe, Dicomm Advertising.
He says: "Initially, luxury goods were threatened. Now, every product in every sector is threatened, from toothpaste to gadgets to music to wine."
In addition to lost revenue and market share in some markets, Hwande says inferior or unsafe products masquerading as branded goods generate devastating brand loyalty and reputation losses among consumers.
With deep knowledge of counterfeit goods in the auto parts sector, the company resolved a pilot investigation for Toyota in South Africa, which found deep threats from counterfeits and grey goods.
In one example, Hwande says Alveratec had to shut down its factory in Kenya because counterfeit batteries had seized virtually 100% of the market. In a tragic example, he said about 70 people died during one wedding ceremony from drinking counterfeit whiskey.
The problem is well known in the developing world, but Hwande says the threat is widely underestimated in US markets. He says a survey of 100 leading brands found all were significantly impacted by counterfeit goods, and among those acting to counter these threats, he found most do not scale the investigations. The brands who tried to scale their own investigation found it very costly.
"The value we will add will reduce the cost of scaling any investigation. While the current brand investigations are limited by budget between one to three outlets, we can scale it a hundred times more for roughly the same amount of money."
Data and grey good alerts gathered via the AllVirtuous mobile app are then compiled in an innovative "V-score" vulnerability indicator, and reports are posted to an easy-to-use dashboard. Investigations can run in multiple cities and countries simultaneously.
Hwande believes crowdsourcing is the fastest way of collecting massing amounts of supply chain data, and the AllVirtuous model harnesses college students, who use mobile apps to collect real-time product data inside physical stores.
"After working with quite a lot of brands, and at the back-end with government, what we found was the easiest way and the quickest way of gathering information is to build a team on the ground to gather evidence in real time," he says. "We recruit a particular tier of people - either graduating students or recent graduates. These are smart kids. They have time and want supplementary income. We can aggregate them based on their area of study. If it is somebody who has been in pharmacology, we would want to task them on issues of pharmaceutical products."
Hwande says AllVirtuous built a platform where the brand can create a very simple assignment for information which is deployed through their mobile app.
"We are tracking products based on images, Trademarks, barcodes, SKUs, and serial numbers," he says. "We monitor pricing because pricing is an important variable to know how these counterfeits or grey products are impacting the genuine products. We have geolocation and we can create hit maps for the brands to show their key priorities whether by geography or by particular location."
Fundamentally, Hwande's team is merging real-time data from the physical space with the digital space.
"The global supply chain is complex. Most information is very difficult and expensive to either integrate or detect because it is completely offline," he says. "We are taking offline information, and we are putting it online. We started with auto parts and consumer electronics, but we also look at consumer care products. We want to do pharmaceutical, because of the danger it poses to society."
Critically, the AllVirtuous approach delivers actionable reports to lead directly to remedies.
"We capture information in a way we call evidence-ready," he says. "The brand can print from our platform and file with law enforcement. They can quickly react, and say, "We have identified these are the distributors stocking these items, please proceed." They will automatically go intercept, capture the goods and take them off the market."
Although the company is currently in its early stage, Hwande says the opportunities are enormous.
Hwande says many existing third party vendors tackle grey goods via online distribution channels. The difference is they are not taking the product off the market, so our growth potential is very significant. It depends on the market. It can range anything between 10 percent in some markets or it as much as 70 percent in others.
Having emigrated to the US from South Africa with his family, the 51-year-old innovator says his experience in African markets represents an innovation edge for AllVirtuous.
"As we expanded our ad agency services across Africa, the counterfeit goods problem was rampant," he says. "Consumers would complain about grey goods they bought, and retailers declined returns; effectively saying: 'Once you buy it, it is your own fault.' That message is a brand risk, but the fundamental threat of grey goods is it making its way through the supply chain and onto the shelves. We are thrilled to be able to offer a comprehensive solution."