new ventures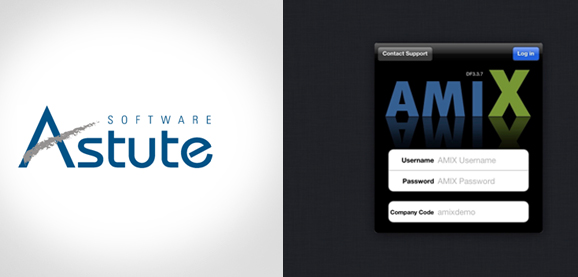 Astute Software
Astute is a software company based in Centurion, South Africa, whose focus is on developing enterprise mobile business solutions. Astute has developed a range of enterprise mobile software applications to offer flexible business solutions for organizations that need greater control over their mobile workforce, from sales reps to field technicians. This is achieved by seamlessly moving data structures between the various systems through the AMIX framework.
The framework enables an organization to deploy AMIX and take advantage of current and future mobile technologies through the additional development of a digital clipboard—the user interface on the mobile device—if required.
AMIX provides visual knowledge about businesses to facilitate informed decision-making by efficiently collecting, securely storing, and intelligently analyzing data. The information is then presented as visual knowledge in various formats. This assists in creating transparency of data across all tiers in the company and helps with company goal alignment.
Astute has also created a mobile architecture and framework that can be used to apply a mobile strategy to almost any part of the enterprise, from HR to the mobile sales force and from CRM to field technicians. The company has several levels of cloud-based business intelligence solutions built into its products to meet any level of reporting complexity. For more information, visit http://www.astutesoft.co.za.