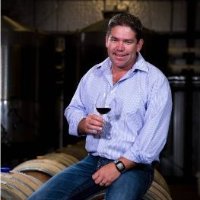 How a South African winemaker helped create a new Napa for the US and a Direct to Customer business model that is energizing the industry
By Rowan Philp
JC Van Staden has brought a very South African model of radical innovation to the U.S. wine market and is set for social media-driven brand success.
The man who turned Porcupine Ridge into a major South African label has now helped put the California town of Lodi onto the international wine map while generating the third largest following as a winemaker on the disruptive Naked Wines platform.
Thanks partly to Van Staden's advocacy, innovation and award-winning success, Lodi is now recognized as a top U.S. region for quality wine; its irrigation technique has been entirely transformed, and his first U.S. employer in the industry, Michael David Winery, was named the US Winery of the Year for 2016.
As the new sole owner of the JC Van Staden label – with an informal eight million dollar valuation, the former Limpopo farmer recently pitched a deal to billionaire Mark Cuban and his colleagues on Shark Tank to invest in his new Direct to Consumer wine business. He is seeking investment of up to three million dollars to produce 50,000 cases of JC Van Staden wines across nine varietals this year. Having produced and sold that same volume through Naked Wines last year, driven by 15,000 devoted followers who are small investors in the iconic platform.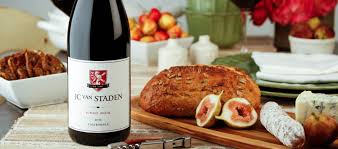 In a way, Van Staden's huge and rapid impact in Lodi reflects his fearless approach to goals even as a kid. At four years old, a cow trampled him for getting too close to her newborn calf. At age eight, traffic police found him driving farm laborers home. At the age of 13, he wrestled crocodiles and caught his first "four-meter monster" with the help of brave friends – Scott, Eben, Herman and his dad. At age 14, after years of working on a tractor for every vacation, he first fell in love with his life passion – winemaking – after planting his first table grape vines.
His first paid job was relocating ostriches from Botswana, belonging to President Kwit Massiri, to their new owners in the UAE. A task, he says, that is not for the faint of heart.
As an 18-year-old farm boy from Ellisras, he had never seen the ocean, and could hardly swim – "because, you know, those crocs I wrestle, well, that was only outside the water!" After joining "See & Sand," a pre-adult program in Hermanus, he was initially the butt of jokes for his strange style – and yet the ocean became his new passion.
Van Staden recalls: "Diving abalone and crayfish right in the middle of Great White country, in Gansbaai, and scrubbing Southern right whales with a toilet brush – or diving off an 82-foot cliff at Dreunkrans: it was therapeutic; an unmatched education."
In that inaugural year, he set the club record for saving the most lives. Although he says that, tragically, he was also present when a school group drowned at the neighboring beach.
When he arrived in California in 2003, following his time with Boekenhoutskloof in Franschhoek, Van Staden says he not only had no formal winemaking training, but "I did not even know what Napa or Sonoma was at all."
At the time, of course, Napa and Sonoma were famous for high-end wines, while Lodi, in the north of California's central valley – was known simply as a high volume factory for grapes and low cost white Zinfandels and Chardonnays.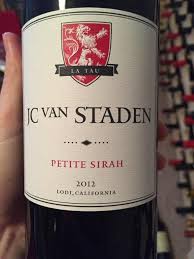 Experts suggest that Van Staden actually benefitted from knowing nothing about the reputation of any of these regions. With a new job with the then modest Michael David Winery, he says: "I looked at the amazing soil, and I looked at the grapes and thought: man, I am working with the best grapes you can find. I have landed with my butt in the butter!"
Then he noticed that Lodi enjoyed perhaps the best wine growing weather conditions anywhere.
"We have a temperature fluctuation of 40 to 50 degrees – because we have these cool delta breezes coming through the bay in San Francisco and through the hills. The temperature can go from 110 degrees F in the day to 55 at night, which is dream growing conditions," he says.
His approach? – "Not getting it right is not an answer! Handling every batch of grapes as if it is the best adds up quickly, and the awards that followed the harvest were unmatched to anything they have seen in this small town."
Still, it had its challenges.
"I have had my first heart attack the day they showed me their old vine Zin field," he recalls.
Seeing water running all over the field and completely flooding it, Van Staden asked his hosts to stop the pickup, thinking there was a major leak somewhere. Instead, he was told: "This is how we irrigate."
A shocked Van Staden responded: "NO! This is not right."
He was told that 44 percent of all Lodi wine farms used flood irrigation.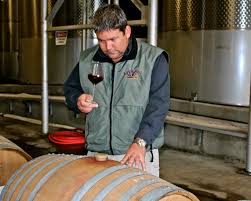 "That is good for volume but terrible for quality," he told Sable. "I could not believe it – Lodi had literally been told it could not make good wine when it was best positioned to do just that."
Another challenge was the day he asked Mike and Dave, owners of Michael David Winery, for $40,000 to buy French oak barrels, and was told: "Are you out of your mind? No-one puts Lodi wine in brand new French oak."
But Van Staden insisted and got his premium oak barrels.
Without any formal education, Van Staden said he needed to "swing for the fences."
As the winemaker for both Michael David Winery and then R&G Schatz Farms, Van Staden won four consecutive Best of Region awards at the CA State fair, chasing the Golden Bear.
And as the poster child for innovative winemaking in the region, Van Staden won the attention of the broader wine industry.
However, he insists that other winemakers and owners and wine organizations in the region deserve great credit for the turn-around, adding: "Lodi was ready for a transformation. There was great energy. Everybody was listening and it is funny but if you have an accent, people pay attention. Lodi was ready to change to make decent wine."
He adds: "It has been said to me that after the first two years of giving all my secrets away, and everyone was making much better wine, I was not the guy winning all of the awards anymore. But I believe the better wines my neighbors make, the better it will be for my pocket one day."
Van Staden lives in Lodi with his wife, Carien, whom he married at Boekenhoutskloof in 2002, and their two kids, Christoff and Amika. He serves as a U.S. rugby referee, nationally known for his "Blue Card lap of shame" and remains a devoted fan of the sport.
"Best seat in the house," he laughs.
Having learned his trade at Robertson winery – a large co-operative facility, Van Staden's early reputation was as a winemaker who "goes big."
Having taken the Porcupine Ridge label from 10,000 cases to 140,000 cases, he then did the same at Michael David Winery – growing its production from 6,000 cases to 120,000 cases in just a few years. Grape production saw the same pattern at R&G Schatz Farms, with custom crushing grown from 2,000 tons to 7,000 tons during his tenure.
He says: "I tell people – 'I do not know how to do anything small'."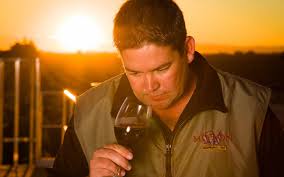 However, his most valuable skill set as a winemaker is in blending for market palates, and as a strategist for brand-building. JC was added by another expat, Rowan Gormley, to the well- renowned social media wine club, NakedWines.com, which grew his label to an incredible 50,000 cases in only four years.
"Finally, a graduation for the no-grad winemaker!" he says. Recently, after 20 years of working for someone else, he was released with his JC Van Staden label – "and to be my own boss."
"It is exciting! Now I can find the best grapes (not just the leftovers I had to fix), and do the blends the fans want at a great value," he says, referring to the 15,000-plus followers on Nakedwines.com.
"My target market is all direct-to-consumer – no distributors; no gatekeepers; no money going to the middleman who only signed our small guys up to get us out of the market."
Regarding his new business plan for the JC label, he says: "I wrote the book, and made a bunch of guys rich in the wine industry. Now I must just apply it to my own fairytale."
Regarding Lodi, Van Staden says: "From only 33 wineries when I arrived in 2003, today there are just over 100. The 44 percent of flood irrigation in 2003 is only 0.4 percent today. Once a bulk grape and wine area, Lodi was named Wine Region of the Year by Wine Enthusiast magazine. And to think: just recently, the question had been "Lodi who?" Look, Lodi is not the 'new Napa'. We always were the backbone Napa was built on. Rather refer to us as 'Lodi, the Godfather of Napa Valley'."