SA Frozen Food Innovator to Expand in USA With Line of Novelty Desserts and Appetizers Hand Made at Scale
Global Growth Will Benefit Farmers and Give More Jobs And New Skills to Rural
Women in the Eastern Cape

By Rowan Philp, SABLE Network Editorial Director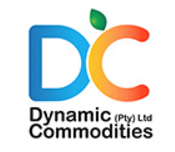 An award-winning South African frozen specialty foods innovator and sustainability leader is poised to rapidly expand in the U.S. and other global markets with a unique differentiator.
It is one of the only artisan food makers in the world that can prepare large volumes of tasty, nutritious frozen fruit and dairy desserts, as well as farm-grown appetizers, using highly skilled, hand production techniques in a state of the art facility that is close to its own agricultural ecosystem.
Port Elizabeth-based Dynamic Food has won global awards – including the "Food Oscars" – recognizing its pioneering techniques for separating fruit peels, membranes and pristine segments by hand, and freezing value-add desserts. The 21-year-old firm is now the global leader in shelled fruits, and is widely hailed for having already generated more than 3,000 jobs for formerly unskilled female workers from the poorest rural communities in the Eastern Cape Province.

Managing Director and Founder Manie Maritz – a SABLE Network member – says the company is creating new additions to the ready-to-eat category with a diversified line of "craft foods" (both appetizers and desserts) that are difficult to replicate and appeal to all members of the family. The company is taking advantage of the growing appetite for premium, novelty food items among millennials and socially conscious consumers who are in search of healthy, all natural, farm grown products that have an appealing brand narrative.
Now, Dynamic Food is seeking to multiply its retail distribution through new and existing channels in order to triple its current U.S. footprint, and double its global turnover within three years. With no real direct competition, the outlook is good for its premium range of handmade, nutritious, frozen desserts, appetizers and tasty, natural fruit treats using South African grown lemons, pineapples, oranges, apples and bell peppers.

"Quality and hygienic food safety are on top of our list of priorities and we are certified to the FSSC 22000 standard," notes Maritz. "Using the latest technology in food processing, we provide top quality products to our customers, while our clean, modern production facility is equipped with an air filtration system to create a positive air pressured environment within the factory."

Some of its leading brands involve self-made, low calorie fruit sorbets nestled in natural fruit shells – rather than wasteful paper or plastic packaging – and its new line of filled peppers offers a display-ready hit for supermarket delis.

Already, consumers in Europe, Japan, Canada, South Korea and the U.S. are enjoying Dynamic Food products like its preservative-free Island Way Sorbet fruit shells; its cheese and hummus-filled Pebaby's sweet picante peppers; and its award-winning Bits o' Juice health treat – cryogenically frozen, hand-separated, "sticky free" fruit pods.

With a new emphasis on marketing and retail merchandising, the company will be presenting its product innovations at Anuga Food Fair in Cologne Germany this October, and at Natural Products Expo West in Anaheim, California in March 2018. America's Specialty Food Association (SFA) reports total sales in this grocery sector jumped 15 percent between 2014 and 2016 to $127 billion.
Growth is being driven by product innovations and wider availability of specialty foods through mass-market outlets. Consumers are especially focused on specialty foods in the refrigerated sections. Categories with the biggest sales growth in this area include refrigerated juices and functional beverages (up 30.7 percent), refrigerated lunch and dinner entrees (up 33.0 percent), and yogurt and kefir (up 27.2 percent).
"We realized, as a small company, that to compete with the big companies, you need to produce differentiated products that are both desired and difficult to make. Non-traditional, very labor intensive processes using the best ingredients create high entry barriers," Maritz says.
"You also need to be able to scale this to substantial volumes to be able to supply big customers," he explains. "We are positioning ourselves in the premium priced sector where the product is fun, artistic, and chef-driven. We think the market is moving that way, globally. Millennials are looking for novel, sustainable products, and staying away from mass-processed foods filled with preservatives and colorants. There is definitely a shift toward the all-natural, wholesome, specialty brand."
The 1,200 workers at Dynamic's primary facility at the new Coega Industrial Development Zone outside of Port Elizabeth hand-make desserts from 10,000 tons of fruit annually; 95 percent of which are cryogenically frozen and exported. Maritz says these newly trained, previously unskilled workers use proprietary processes to carefully scoop out segments from between 100,000 and 400,000 fruit shells every day.

These range from apples and oranges to lemons and small pineapples. No matter what the fruit, there is a deep care to preserve the natural segment membranes where it is needed to eliminate the "mess" of fruit consumption, and to remove them for bulk segments where certain consumers – like those in Japan who prefer neither membranes nor pith.
Maritz says: "We're doing this precisely because its difficult to do this. Those shells are biodegradable, ecofriendly and frankly quite beautiful."
Pathfinder products like Island Way Sorbet are already available at U.S. outlets like Costco, BJs and Smart & Final, but Maritz says he hopes to see a broader, rebranded range available at premium retailers like Whole Foods, Trader Joes and City Market in the medium term.
But Maritz notes that "first, you need a good distributor with a great track record – particularly those who already do frozen foods and can add us to their basket lists and lead us to the optimal retailers."
This expansion ambition is based not only on continuous product innovation, reliable source of supply, and a proprietary production process, but also on the social responsibility and sustainability dimension Dynamic Food products represent for growers, workers, and the environmental ecosystem.

"Top U.S. food retailers are increasingly looking at the social responsibility commitments of suppliers, so, by carrying our products, they are supporting sustainability and helping employ thousands of food technicians in South Africa," Maritz explains. "Most of these are single mothers working to provide income for young dependents."
Dynamic Food is also helping subsistence farmers plant virtually guaranteed crops, and benefit from off-season harvests. "We already have training programs for subsistence farmers to plant peppers: and if small farmers employ about 40 people per hectare, and we support the planting of 100 hectares, then that is 4,000 people employed for planting and for picking," Maritz illustrates.
"Better still: crops like peppers offer jobs from a summer harvest. Harvesting oranges and other citrus for our products create reliable employment in the winter and autumn, but often those laborers have no work in the summer months. However, the diversity in our portfolio means the potential for year-round employment," Maritz adds.
Existing customers have praised Dynamic for its foresight on user convenience for retailers and consumers, which also include international Halaal and Kosher certifications.
"What we can do with supermarket delis in America, for instance: is to hand-fill picante peppers with Philadelphia cheese, and export it frozen to those delis in 2kg bags. Then they can simply pour the peppers out in a dish, sprinkle it with olive oil, and there you go – you have a 100% finished premium product," he says. "We are positioning ourselves in the Premium market where consumers are trading up on everyday occasions; who want a little better quality in everyday living. Our product qualities are fun, artisanal and distinctive. We want to make people's lives lighter and more pleasurable."
Maritz says some advantages of being based at Coega – beyond its access to some of the world's best fruit, and a dedicated nearby labor force – is that its brand new infrastructure means very clean water from excellent pipes. However, he supports proposals for duty-free and tax-incentivized export zones in South Africa, such as the Export Processing Zones recommended by the Center for Development and Enterprise – as described by a SABLE Network blog post here.
"There has been talk of free trading zones, which would be a big help," Maritz says. "Government can be much more active in trade relations with our International Trading partners, export incentives and tariff negotiation to make our products more competitive."
Maritz says only one competitor in the U.S. currently produces premium products involving fruit shells and sorbet, but that it is 'very, very expensive!' "That is basically our only competitor in the market," he notes. "And our product is really superior to that product, as any taste test will confirm."
"Florida is a good market, but New York is a fantastic market. Seattle right down to Los Angeles is great. Dallas is an excellent market, and even middle America is very good for us. So the opportunities are enormous," Maritz enthuses.