South Africans Lead Commemorative 9/11 Play
By Rowan Philp
In a rare honor for foreign stars, the Broadway show 110 Stories—which has featured Samuel L. Jackson and Susan Sarandon—will be produced, directed, narrated and co-performed by South African expatriates when it opens in Los Angeles at the Nate Holden Performing Arts Center on September 11, 2013.
In 110 Stories, a firefighter leads a journey through the events of September 11, 2001, along with the reflections of ordinary unsung heroes of the tragedy, including an iron worker, a homeless couple, a photojournalist, a nurse and a chaplain.
All net proceeds from the performance will be donated to benefit Operation Gratitude, a nonprofit organization that sends care packages to the military and is supported by First Lady Obama and several Hollywood celebrities, including Gary Sinise and Ben Affleck.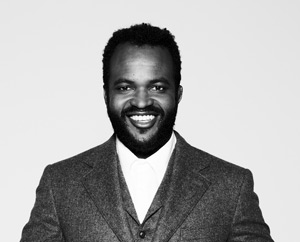 Sal Masekela—son of Hugh Masekela and Miriam Makeba—will narrate the play while Rudolf Buitendach—a fast-emerging film talent from Johannesburg—has been chosen to direct.
Cape Town's Stelio Savante, who starred in the Ugly Betty TV series and the movie Million Colors, will produce the show and play a leading role alongside Steven Bauer from Traffic and Sydney Tamiia Pointier, daughter of Sidney Pointier.
Masekela—known to US audiences as an ESPN sports presenter—told the SABLE Accelerator that it was very special that South Africans are playing such a meaningful role in the play, which recently won BroadwayGlobal's "Top Pick of the Year" status.
Noting that he was "grabbing biltong at European Sausage Kitchen on the way to rehearsal," Savante told the SABLE Accelerator that other South Africans in California had already stepped forward to support both the show and the charity.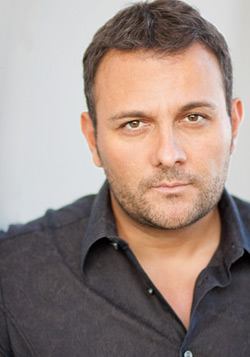 "My friends Christel Smith, Lesley Ann Brandt and Tammy Anne Fortuin will be there, and we have another week to go, so there will be more," he says. "And I have the support of the SA consulates of both New York and LA. South Africa's biggest wine exporter, Cape Classics, actually sponsored my 110 Stories reception at The Geffen."
Savante said he had been motivated to use the play as a showcase for South African talent, and all three stars said they had personal connections to the tragedy of the attacks on New York.
"The play is my first theatrical production but close to my heart as I had lunch in the WTC four days before the event and, in fact, left Manhattan on September 10," Buitendach says. "I was one of the lucky ones. I still remember sharing a joke with the lift operator on the way down; his face flashed before me in the days following the tragedy. What inspires me most about the play, though, is that it is non-political and shows the human spirit as a shining beacon in times of adversity and highlights how good can triumph over evil.
"It's a great honor to be working with the likes of Sal Masekela and Stelio Savante. Hugh and Miriam's music were inspirational in a country where change had to come from the heart and within. Likewise, I recently had the pleasure of working with Stelio on a feature film, "Where The Road Runs Out," that was partially shot in SA, a homecoming of sorts for us both."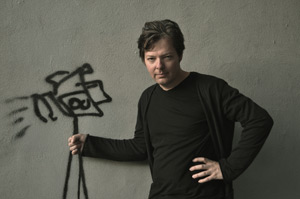 Masekela told SABLE, "Stelio literally took a 'new fashioned' approach to reaching out to me for this project. He hit me up on Twitter. When I saw it in my timeline and read the names of who was involved, I hit him right back and said I was in. I grew up in New York City as a kid into my teen years, and September 11 was an especially crippling morning for me. I had friends that were in the buildings and the surrounding area—some who didn't make it out alive. It's a day that I'll never forget."
In addition to the foreign flavor, Savante said he had also opted to highlight African-American heroes of the tragedy.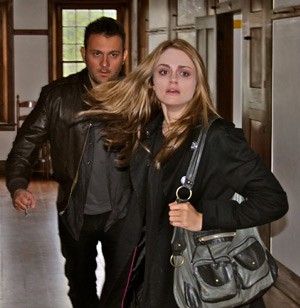 "I wanted to provide it with a very strong African-American flavor and culture because I was sick of seeing black actors only portray homeless people; why not have them portray police officers; the white collar roles; ordinary unsung heroes?" he said. "Plus, the charity is supported by First Lady Michelle Obama. And I said to Rudolf, 'Why don't we make this one more interesting and have as many foreign actors as possible—specifically South Africans—so we can get you guys a little more known?"
Savante said support for both the show and the charity from South African expatriates would be especially welcome. Learn more at http://www.operationgratitude.com/partners-page/special-events/#42978
Bio
Rowan Philp served as Chief Reporter and Foreign Correspondent for the Sunday Times in South Africa for most of the past decade—a period broken by stints at the Washington Post as Deputy News Editor; a Harvard/MIT fellowship; and two years as London Bureau Chief. Previously, he was based in Boston and served as the North American correspondent for the Sunday Times and Mail & Guardian, reporting on South African expatriates and diplomats, as well science and innovation. He isa currently chief reporter in South Africa for The Witness daily newspaper of KwaZulu-Natal and Media24.