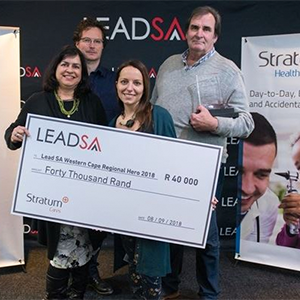 Transkei Isolomzi Outreach Project in South Africa extends educational opportunities to rural community
By Rowan Harmuth
Recognized by Lead SA 2018 as a Western Cape regional program of excellence, Transkei Outreach Project aims to bring together students from Cape Town and their rural peer counterparts to engage academically and culturally, according to the founding partner and project co-ordinator Rowan Harmuth (back row, right, with his team).
Following its fruitful outreach in July 2018 with student participants from Rondebosch Boys' High School, Rustenburg Girls' High School and Springfield Covent and Rhenish Girls' High School, the program returns this June for annual outreach to Isolomzi Senior Secondary School.
Located in Transkei (1,300 km from Cape Town), Isolomzi SSS welcomes volunteer students from the city every year to share their academic knowledge and offer humbling experiences across different socio-economic backgrounds.
During the two weeks of outreach in 2018, each day consisted of three 90-minute tutoring sessions in Maths, Maths Literacy, Accounting and Life Sciences fully led by visiting students to encourage direct, peer-to-peer interactions. The program's academic success has been attested by the significant growth in Isolomzi students' matric pass rate from 66 percent in 2013 to 100 percent in 2017.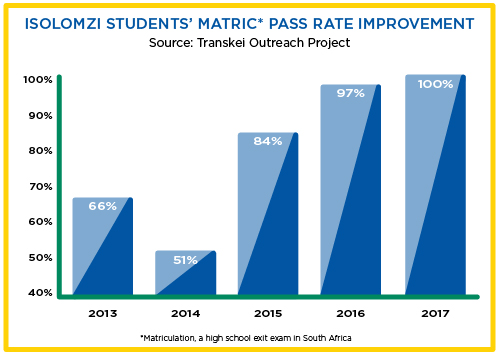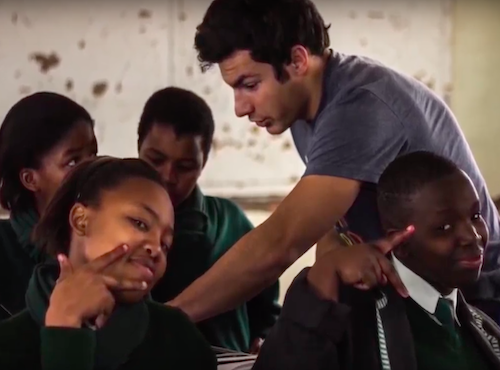 In between teaching, the young people chatted, exchanged views, understood how others live and engaged in meaningful discussions beyond academics.
Below, the students recall their experiences in Transkei:
"I can honestly say Isolomzi is the best trip I've ever been on. The people you meet, the experiences that you come across are something special." – Joshua
"Even though the Isolomzi students were there to learn, they were the ones who did all the teaching. They taught me about having compassion and kindness; they were the last to speak and they listened to understand and not to reply." – Matthew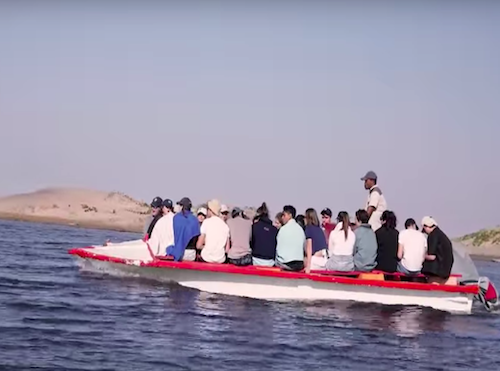 Outside tutoring, the city students had opportunities to immerse in vibrant local culture, including a visit to local sangoma, or a traditional healer in South Africa, who shared her Xhosa beliefs. Another trip down the Gates river allowed students to explore the local fauna and flora, followed by a fun afternoon of swimming in the pool lined with weavers' nests.
On the last day of the program, the headmaster of Isolomzi hosted a traditional send-off ceremony that consisted of speeches, the Isolomzi choir singing and the first rugby team performing their Transkei "haka," or a ceremonial dance.
The students then replied with Rondebosch war cry to express their gratitude for the hospitality.
Transkei annual outreach project is made possible with the help from donors and sponsors who believe in the better future led by the younger generation of South Africa.
If you are interested in supporting the program to continue extending equal educational opportunities to rural community, please reach out to Mr. Rowan Harmuth at rowan.harmuth@rondebosch.com.